Bio

Our Roots:
JoJo Green started as a dream collab between singer, Sharisse Germain and Bassist, Scott Yonke after their tenure with a touring tribute band. They formed in 2019 with the mission, "let's write and play the best music of our lives" and they have since kept that promise, even years later. After playing a handful of shows in January and February of 2020, the pandemic proved to be a bit of a brake-pump, but these tenacious musicians pressed on. They wrote, recorded, and produced their debut album , "The Line" (LP 2021) in spite of it all from remote locations, practicing together having outdoor backyard jams. JoJo Green is named after Yonke's late Brittany Spaniel, Maxine Jo Green, who was the inspiration for some of his early songwriting. We'll give credit where credit is due, though, guitarist and music arranger, Conner Allen, had the idea to shorten the name to JoJo. In 2022, JoJo Green finished their highly-anticipated EP, "The Summer Tree" which received national and international praise for its creativity, energy, and soul.
We call St. Paul, Minnesota, our home. Specifically the Lowertown neighborhood, which is also home to the Lowertown Jazz Festival, St. Paul Art Crawl, and the St. Paul Saints.
 
Which one of you is JoJo?
Our band, collectively is JoJo Green. None of us claim the name as our own, but we all embody the spirit, so join us and, "Get your JoJo on!"
Meet the Band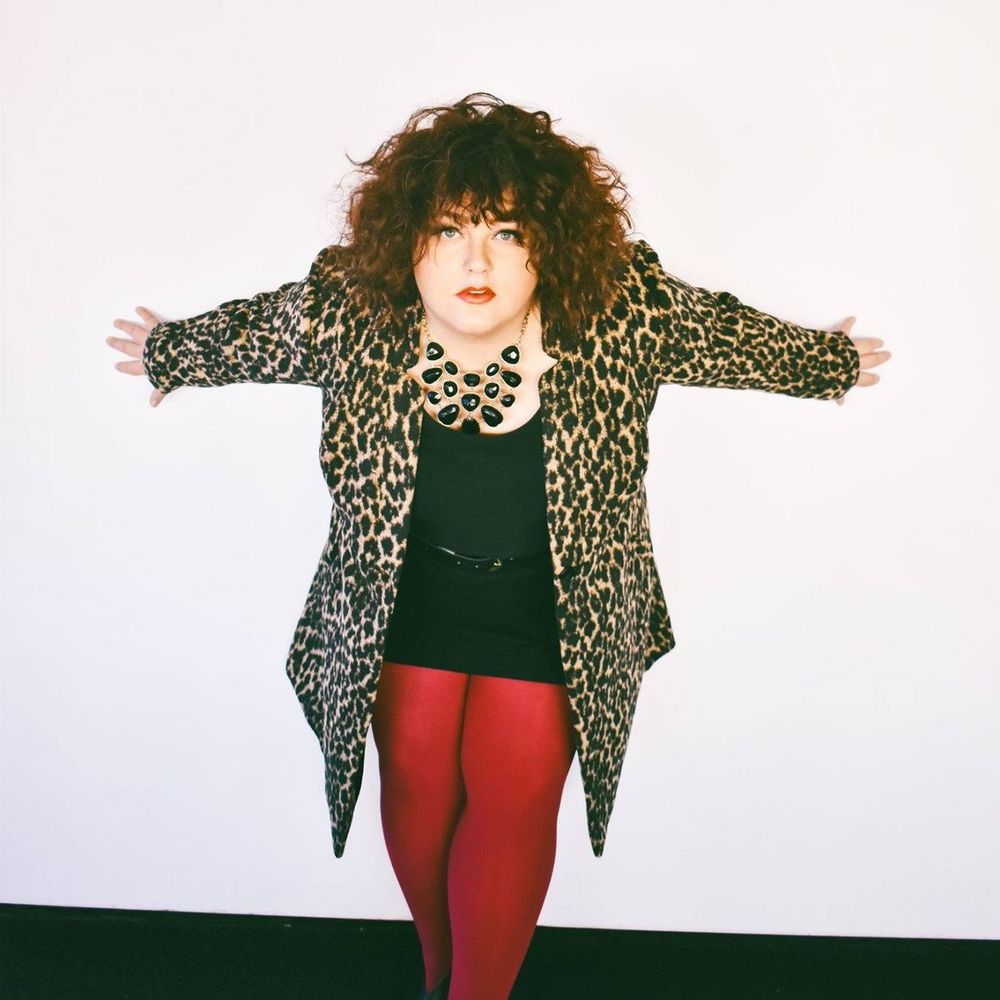 Sharisse Germain
Lead Singer • Keys • Songwriter
Sharisse is a career musician who has made her mark in the St. Croix Valley, and Greater Twin Cities area due to the sheer power, agility, and variety her voice has to offer. A fantastic, energetic frontwoman, she is formally and informally trained on Piano/Keyboards, Rhythm Guitar, Bass Guitar, and Auxiliary and Mallet Percussion.
An accomplished vocalist, she completed her Bachelor of Music with emphasis in Vocal Performance at St Cloud State University in 2011. During her studies, she won awards and recognition for her work performing classical music locally, regionally, nationally and internationally. After graduation, she decided to translate her formal classical training into Rock and Pop music performance. She has performed with bands such as "The Shakes", "Ten Mile Creek", and "Run Like Hell" Pink Floyd Tribute (with bassist Scott Yonke). She is a powerhouse singer, a composer, songwriter, and vocal/performance coach, whose writing style is a curious contrast of electric pain and catharsis, wrapped up in a bright, fun package.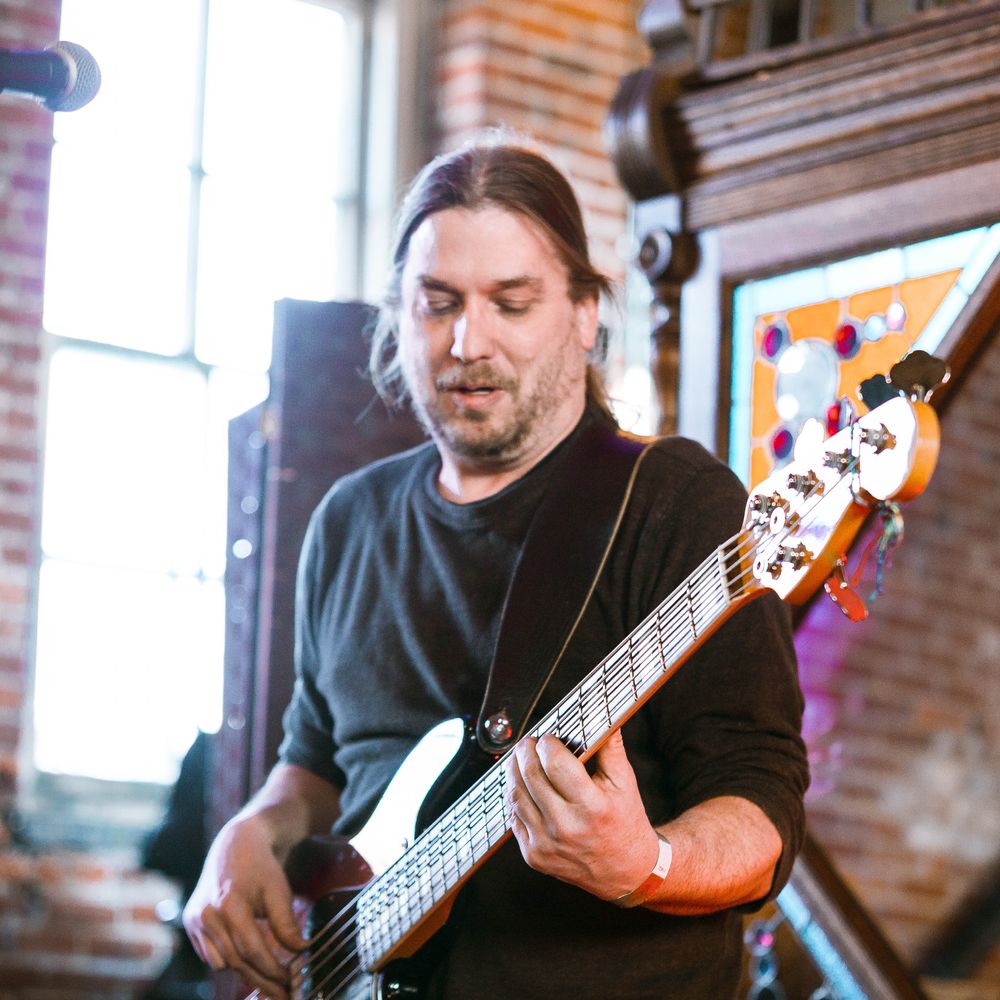 Scott Yonke
Bass • Songwriter
Scott started his musical career right after high school when he moved to Mankato Minnesota to go to college. During his time in Southern, MN he formed a band called "Three In A Tree" that eventually signed a record deal with Big G Records and ultimately recorded music and played hundreds of shows culminating in an opening slot for Bon Jovi at The Xcel center in St Paul. Three in a Tree eventually disbanded, and he went on to play bass and write songs for several bands including: Fat Rudy, Soulie, Fire On The Moon, The Jimmies, Parachute Empire, The Gunn Slingners, plus several freelance live and studio gigs.
In 2009 he released his first solo album with The Yonketonk Band called "We Watched As The Sun". After playing with Run Like Hell, a Pink Floyd Tribute, for several years with Sharisse Germain, they decided to start the Pop Fusion band, JoJo Green, and it's the best music he's written to date.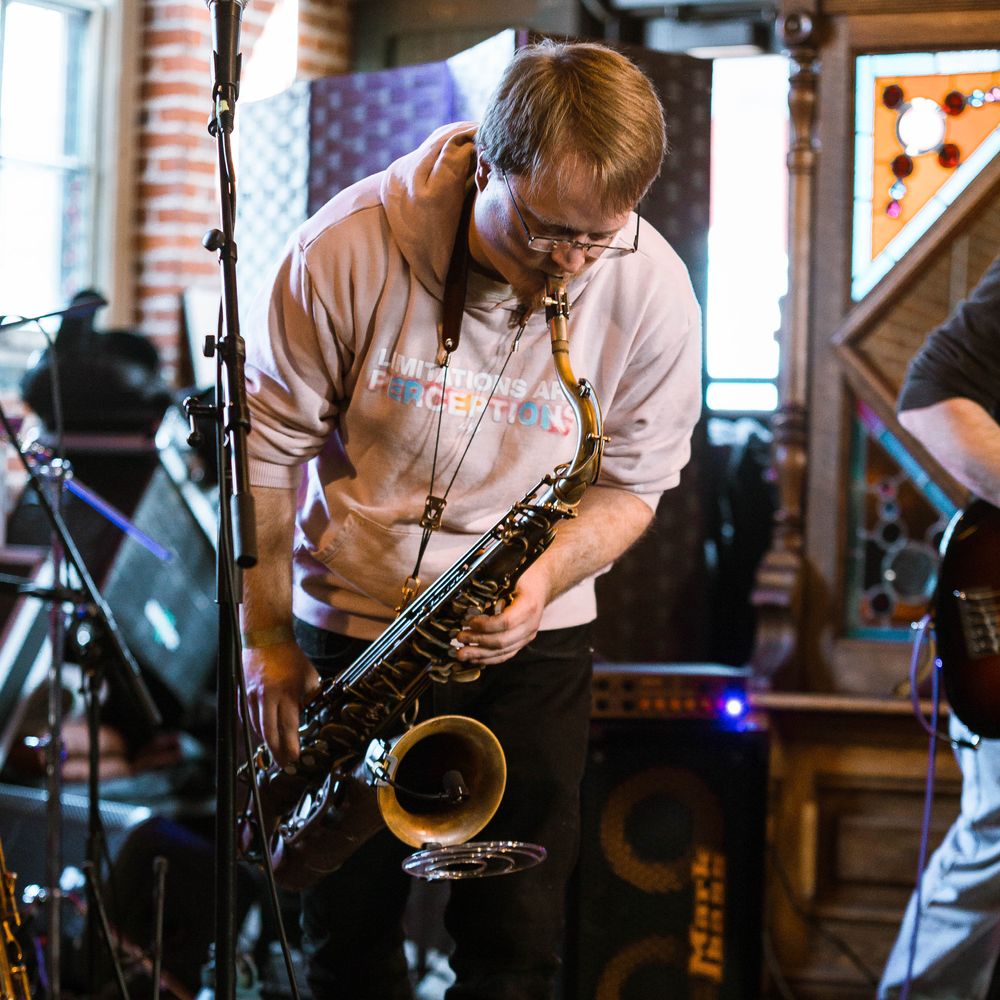 Zach Miller
Alto Sax • Tenor Sax • EWI • Aux Percussion • Backup Vocals
Zach studied music education at the U of M with classical saxophone as his primary instrument. In a recent conversation with him, we chuckled about how his senior recital was the last time he played that specific style. He has since focused on learning and performing rock, jazz, pop and soul, and blending them into his own, unique musical style. Zach rocks the Alto Sax, Tenor Sax, Flute, and EWI. His agility is incredible, and his creativity is so fun and inspiring.
During the day you can find him managing the Saxophone Shop at Schmitt Music -- working with some of the area's greatest saxophone players, and at night, he focuses on his performances. 

Zach's Influences include: Pink Floyd, Joshua Redman, Bob Berg, Snarky Puppy as well as New Orleans brass band music.

In recent years, he was a performer at Valley Fair in Shakopee, MN, playing in their house brass band, leading to the formation of, "Buck It Up Brass." He also plays in locally based, touring Chicago tribute, "Transit Authority" and local fusion favorite, "Funk N Spuds." Zach also likes to fill in on saxophone locally where he can. He likes the challenge of learning new music quickly.

"My goals are to take music as far as I can, and I am happy to be the newest part of JoJo Green!"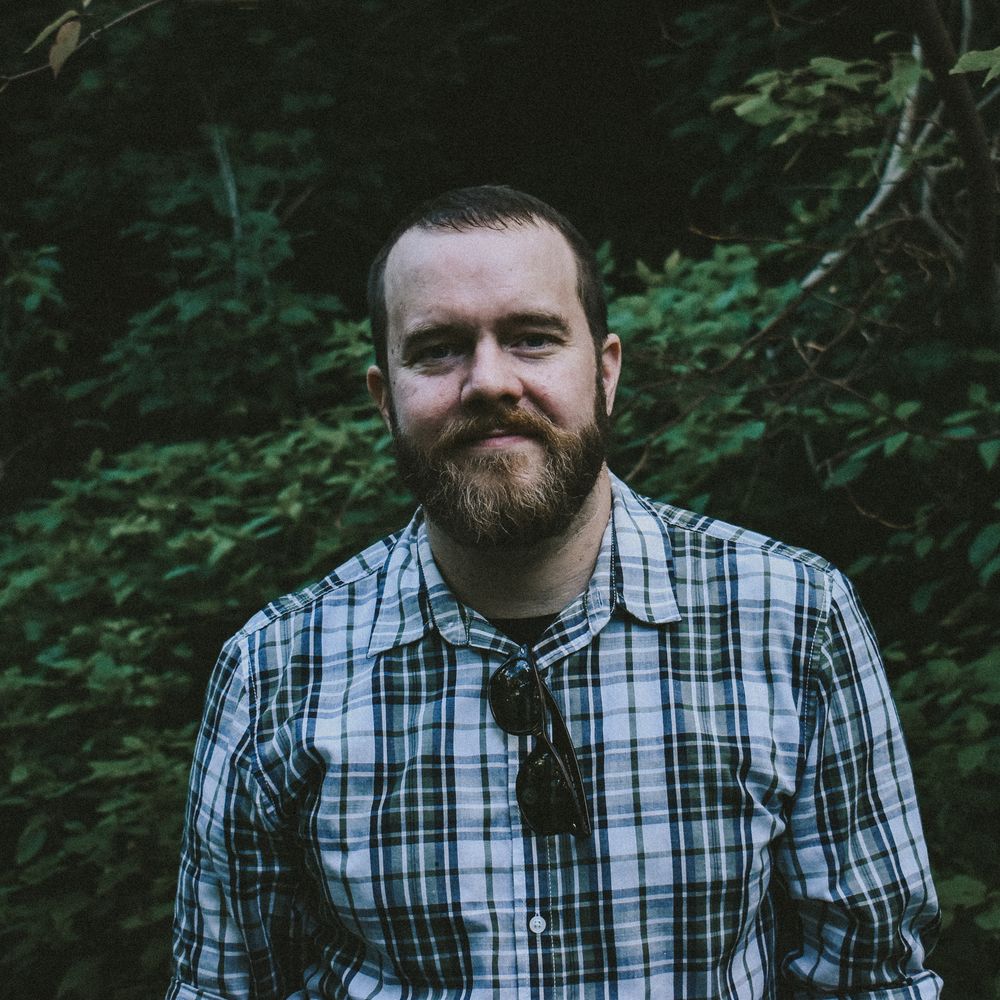 Conner Allen
Guitar • Vocals • Arranging
Originally from St. Paul, Minn., Conner has always lived in the Midwest, but feels most at home onstage. Picking at his dad's nylon string guitar in his early years was always more than just a hobby. However, he didn't start taking serious steps until after graduating from high school in 2001. After taking a couple of years to practice and develop, and after a lot of open mics, he figured out his next move.
Conner auditioned and was accepted to study music at the McNally Smith College of Music. For the next five years he immersed himself in many styles of music, focusing heavily on jazz, rhythm n' blues and funk. While attending he was in a variety of different bands and ensembles, gaining experience playing with talented musicians from all over the world. 
Graduating with B.A. degrees in both music composition and musical performance (emphasis on guitar) he is also an accomplished vocalist and blues harpist. On guitar he draws inspiration from a diverse group of players, but his playing style is most influenced by the blues and rock guitarists of the late 80s and early 90s and a handful of current jazz fusion players.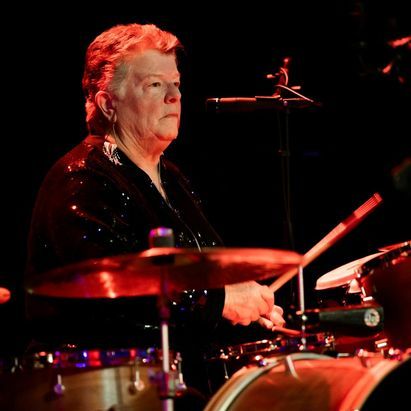 Nancy Long
Drums • Aux Percussion • Vocals • Arranging
If your nickname is Bongos, it's a fair guess that you were born with music dancing through your blood, itching for an outlet. Why not the dinner table? Nancy's first drumsticks were a knife and fork, whose staccato taps fueled her love for the drums.
That internal, musical drumbeat only increased as Nancy grew up. She competed and won top honors in solo and ensemble contests in high school. An invitation to audition for the All United States Band earned her the honor of touring Europe with the group. 
Not only has Nancy shared her gifts live onstage in many bands, but she has recorded music and contributed her talents as an independent player in the studio. She has been a go-to fill-in for many western Wisconsin and Twin Cities bands, thanks to her adaptability and versatility. 
Her limitless ambition and adventurous spirit has allowed her to master many musical styles and genres, such as big band swing, indie/Americana, contemporary Christian, blues, classic rock, Top 40 hits, disco, funk, country, rock and pit orchestra.